more company background
for the next 6 years they built a business that caught the attention of many in the gas business.
in 1971, leland industries was sold to boc, a british company but still remained in business using the name leland industries and still selling the same products as well as additional products. the boc people had a tough time in britain during the 1970's labor conflicts. by 1979, boc realized it had grown too quickly as a modern conglomerate and divested itself of several subsidiaries, including leland.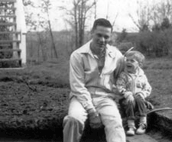 the following year, 1980, leland industries changed its corporate name to leland limited, inc., and its offices were located in bedminster, new jersey. essentially, the leland management team bought the company back.
since 1980, leland ltd., inc., has focused on gas technologies relating to food, beverage, medical and safety. we partner with other manufacturing concerns who achieve iso9001 registration. in today's technological environment we constantly strive to raise the bar.
leland's operation includes packaging to meet our customer's specifications. investment in dedicated equipment has allowed for efficient production and consistent results. much of what has been accomplished in 2003 is greatly attributable to our involvement in and commitment to r&d and listening to our customers, quite often partnering with them as well. we remain flexible and eager to take on new projects in the gas industry.
leland c. stanford, was born in 1962 in summit, new jersey. he attended gill st. bernard's college preparatory school and received bs degree from farleigh dickinson university. he also apprenticed for 12 years under carl sollmann, supervising engineer. he has held interest in the company since 1980.